FLC works to advance the Gospel by forming vibrant, Word-centered, disciple-making churches

,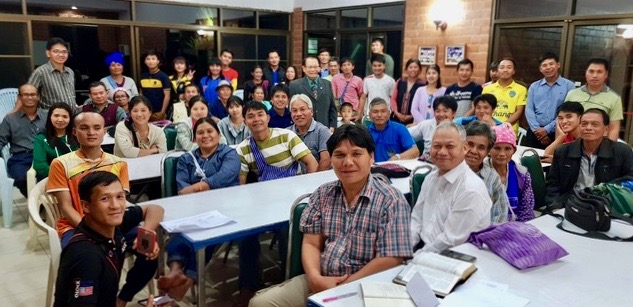 especially in those remote areas without Biblical foundations and resources.
We are driven by the same desire as the apostle Paul, who said it was always his ambition to preach the Gospel where Christ was not known (Romans 15:20).
We pursue this goal by equipping Christians on the frontline of ministry to reach their own people groups for Christ.
Part of our Outreach work is continually bringing people together to study the Bible and learn from trained evangelical pastors and teachers.
Each quarter we conduct Bible Seminars at the Kalnin Center. These are attended by the village pastors from around Thailand, who attend for the fellowship and strengthening their understanding of God's Word.
These pastors and evangelists deal with many social and theological struggles. As a minority people, they are looked down on and as Christians further marginalized. The syncretism of Buddhism and animism in these cultures and belief that many paths lead to God is creeping into Christian churches. These Bible seminars help participants gain confidence in the exclusivity of the Gospel of Jesus Christ.
We organize Bible Seminars in Burma with specific focus on youth and local evangelists.